Have dogs will travel. The Bama Air Dogs are ready for action, we have some of the best dogs that have ever played the game. These Dixie Disc Dogs will jump, roll, flip, and fly straight into the hearts of all who see them. The team consists of two guys and a total of five dogs that are most happy while performing for the masses. Our team caters to your needs. We do birthday parties, elementary school shows, high school, college, and pro halftime shows, mall and store openings, major and minor league baseball games, arena and pro football, basketball, and any other venue that you might need quality entertainment. The B.A.D. team are not only entertainers, but are also top competitors in the DISC DOG world. If you would like to hire us to perform for your event just email me at DnJax442@cs.com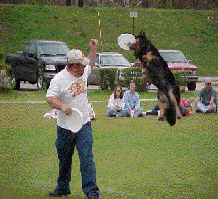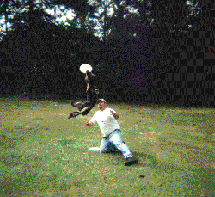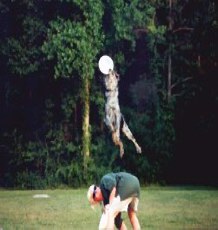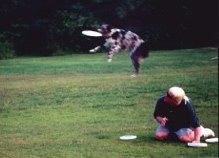 All photos on this site are the property of myself and Team JMJ.
CADDC logos are used with permission of the Club Director and President.
Photos may be used with permission from myself or Director.